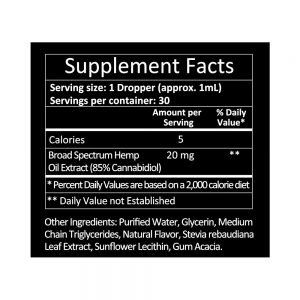 KetoMediol™ is a uniquely designed CBD oil that has been isolated from pure, organically grown hemp in Colorado. As a broad-spectrum CBD oil extract, KetoMediol™ utilizes a Micro Emulsion Delivery™ (M.E.D) infused with purified water and our premium MCT oil for enhanced absorption. Our small batch CBD oil is tracked from seed to bottle and undergoes 3rd party testing to ensure potency, purity and quality.†
Each 30mL bottle of KetoMediol™ contains 500mg of pure cannabidiol and 100mg of naturally occurring phytocannabinoids. Each 1 mL serving provides 20mg of Broad Spectrum Hemp Oil Extract at 85% CBD with no THC content. Because KetoMediol™ is grain-free, vegan and Keto-friendly, this product can be used with a wide range of dietary and lifestyle choices. If you are interested in trying CBD or just want a product with verified ingredients, KetoMediol™ was developed for you.
KetoMediol™ was formulated with a delicious natural vanilla and cinnamon flavor. Our formula contains zero molds or yeast and is 3rd party lab-tested to ensure efficacy and potency. Because this industry isn't well-regulated at the moment, this helps ensure that no harmful metal or low-quality ingredients are being used. Our commitment to transparency means that you make an informed decision knowing that What's on the label is in the bottle™ when you partner with KetoMed Nutraceuticals for your CBD products.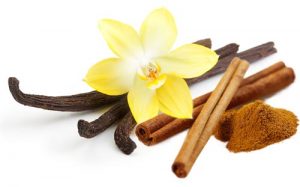 To ensure no separation has occurred, it is recommended that you shake the bottle well before use. While KetoMediol™ uses a black bottle to protect cannabinoids, it should be stored in a cool, dry place away from direct sunlight. As a suggested use, take 1mL dropper sublingually one to two times daily. For the best absorption, place the CBD oil under your tongue and hold for 20 seconds before swallowing.
Other ingredients: Purified Water, Glycerin, Medium Chain Triglycerides, Natural Flavor, Stevia rebaudiana Leaf Extract, Sunflower Lecithin, Gum Acacia.