KetoMed is the perfect over-the-counter Ketogenic Nutraceutical Food for assisting with a classic Ketogenic Diet, or healthy low carb/low grain lifestyle. KetoMed is scientifically formulated to induce a quick, long-lasting and deep state of Nutritional Ketosis, whereby your system creates a state in which your body switches fuel sources and produces ketones and burns fat as its primary fuel source rather than glucose. This unique, scientifically formulated high fat extremely low carb ketogenic formula delivers 75% of its calories from the highest quality MCTs, or medium chain triglycerides, 15% hormone and antibiotic free clean protein and less than 2% total carbs with zero total or added sugars.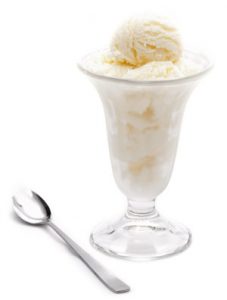 If you like ice cream then you will love the flavor of KetoMed Vanilla Cream. The taste of this premium Ketogenic Food is much like that of a gourmet vanilla ice cream scoop! KetoMed contains no: corn, maltodextrin, citric acid, yeast, peanuts, soy, wheat, gluten, sugar, starch, emulsifier, wax, filler, lubricant coating, flowing agent, common allergens, colors, artificial sweeteners, chemicals, preservatives, GMO's, antibiotics or hormones.
The MCT's contained in KetoMed have powerful antifungal agents that assist not only with pre-existing gut problems but also help fight yeast and other fungal or Candida issues within the body. Among these antifungal agents, caprylic acid, an extremely healthy fat, is considered the most effective. As MCT is ingested, it begins to kill Candida yeast cells by interfering with the makeup of their cell walls. To help achieve this, KetoMed incorporates high-quality pure MCT that can provide the support needed within the body to clear up any fungal or Candida issues that may be present.