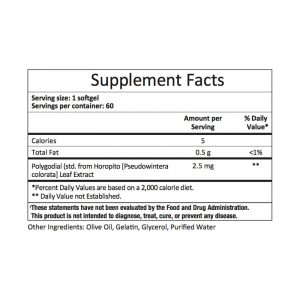 PolyMediol soft gels are a dietary supplement for people who suffer overgrowth of Candida albicans. It contains an extract of New Zealand's native polygodial, with a standardized amount of the active constituent.
PolyMediol soft gels support digestive health by killing off Candida overgrowth in the digestive system, restoring digestive health, naturally. PolyMediol soft gels are also backed by clinical studies showing it is just as effective as mainstream nutraceuticals .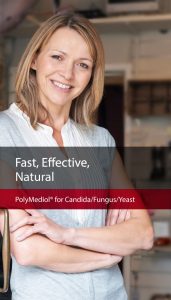 KetoMed Nutraceuticals developed PolyMediol soft gels as its flagship product to effectively target problems associated with fungus & Candida/yeast overgrowth. The company is unique, being the premier producer of Polygodial in the U.S.
A groundswell of research over the years has substantiated that PolyMediol soft gels are just as potent as mainstream dietary supplements at killing Candida. What's more, PolyMediol soft gels are entirely natural, bringing you the purity and power of 65 million years of forest evolution. Polygodial is possibly the world's most potent natural support for long term reduction in Candida-related health problems. KetoMed Nutraceuticals, Inc. has a commitment to benefit the wider community through the expertise it developed while taking the little known polygodial ingredient from the native New Zealand Horopito plant to the U.S market.
PolyMediol soft gels are manufactured in New Zealand in a GMP licensed facility, ensuring optimal quality. The polygodial that goes into these capsules ourselves in the pristine environment of New Zealand, using no pesticides or herbicides. The leaf is carefully dried and the active constituent is extracted using only pure carbon dioxide. Free of solvents and free of nasty fillers and binders, PolyMediol soft gels is a pure and highly potent supplement for when Candida is a problem.